Crispy chickpea snack
Try these nutrient dense legumes for a healthy alternative to snacking on chips or salted nuts.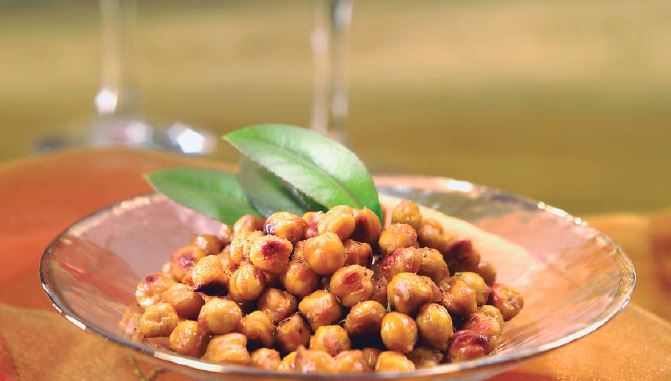 Ingredients
400g can chickpeas, drained & rinsed
1 tsp Cajun seasoning
Olive oil spray
Instructions
Place drained chickpeas onto paper towel and pat dry.
Spoon chickpeas onto a baking tray and toss in the oil.
Bake in a preheated oven at 220°C for 10 minutes. Remove from oven and sprinkle lightly with Cajun seasoning.
Nutrition information
Energy: 409kJ
Protein: 4.2g
Total fat: 4.5g
Saturated fat: 0.3g
Carbohydrate: 10.2g
Fibre: 3.2g