Are you looking for healthy snacks to prepare from home?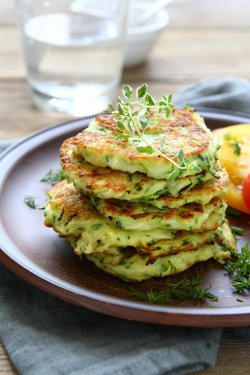 When home is your office, it can be a challenge to keep your nutrition in check. Many find themselves walking between the pantry, the fridge, and back to the pantry – waiting for snack-inspiration to strike. Inevitably, we often go for the quickest or easiest food available, but it might not give us the nutrients we really need to boost energy levels and maintain our focus and productivity throughout the day.
During this FREE virtual cooking demonstration, our Accredited Practising Dietitian Cinthya Wibisono will take you through two simple, tasty and nutritious snacks that you can prepare at home – providing extra tips & tricks along the way!
On the menu: Vegetable Fritters and Banana Smoothie!
Details
This event was held on Friday 5th June.
A video recording can be found below.