Strawberry
These ruby delights are bursting with sweetness come summertime! But they also have sweet benefits for your body. Did you know strawberries are a rich source of vitamin C? Just ½ cup gives 100% of the daily recommended amount. They're also known for their fibre (good for the bowels) and variety of phytochemicals, naturally-occurring compounds which protect cells against damage and disease.
Extra tip: Add chopped strawberries to your salads with dark leafy greens (think: spinach, silverbeet, kale) – the vitamin C in the strawberries will help boost your body's absorption of iron in the greens!
Get the kids in the kitchen with this super simple and delicious Strawberry Balls recipe!
Strawberry Coconut Balls
200g ripe strawberries, hulled
1 cup desiccated coconut
3/4 cup traditional oats
2 tablespoons white chia seeds
2 tablespoons coconut oil
2 teaspoons acai powder (optional)
2 1/2 tablespoons desiccated coconut, extra, to coat
Place all ingredients into food processor. Process until finely chopped and mixture comes together. Roll into 1 tablespoon-sized pieces and roll in extra coconut in shallow plate. Enjoy!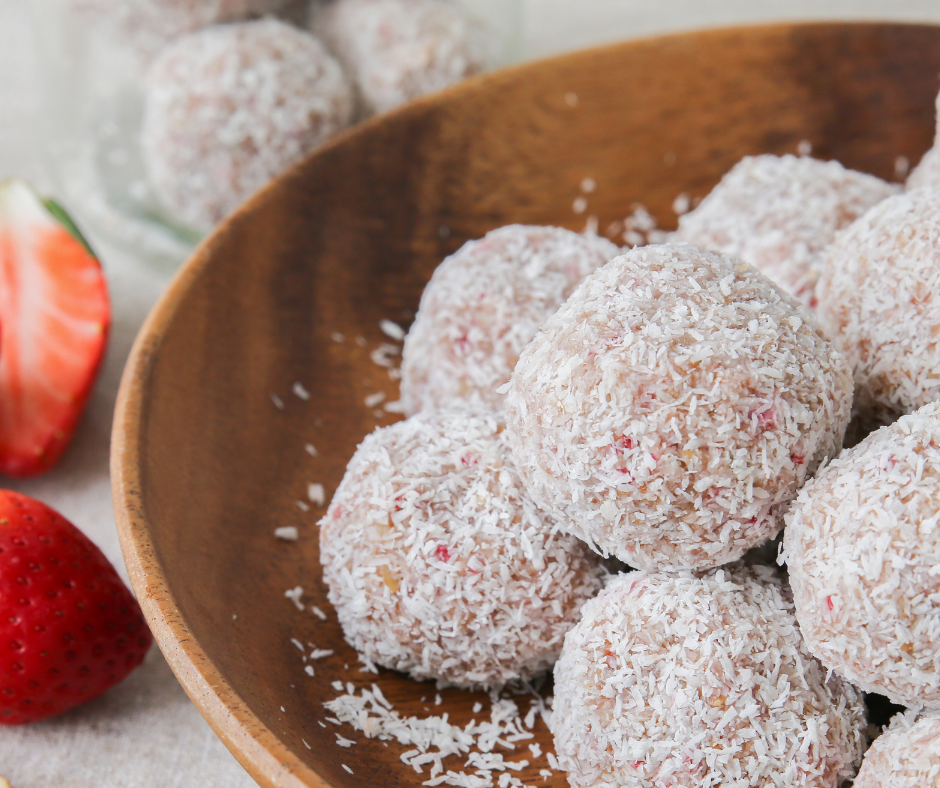 Banana
Of course, bananas had to be on the list! Australians eat more than five million of these golden yellow fruits every day – and they are the highest selling supermarket food. Bananas are rich in potassium, a mineral which promotes heart health and lowers blood pressure. 1 banana gives 10% of your daily recommended intake of potassium a day. And like strawberries, bananas are low GI – which means they keep you feeling fuller for longer. Grab one on the go, or add to your breakfast cereal, or pop it on a piece of toast – the opportunities are endless.
Extra tip: If your bananas are overripe but you want to use them at a later date, simply pop them in the freezer!
Our Breakfast Smoothie with bananas, oats and passionfruit is a must-have in your repertoire.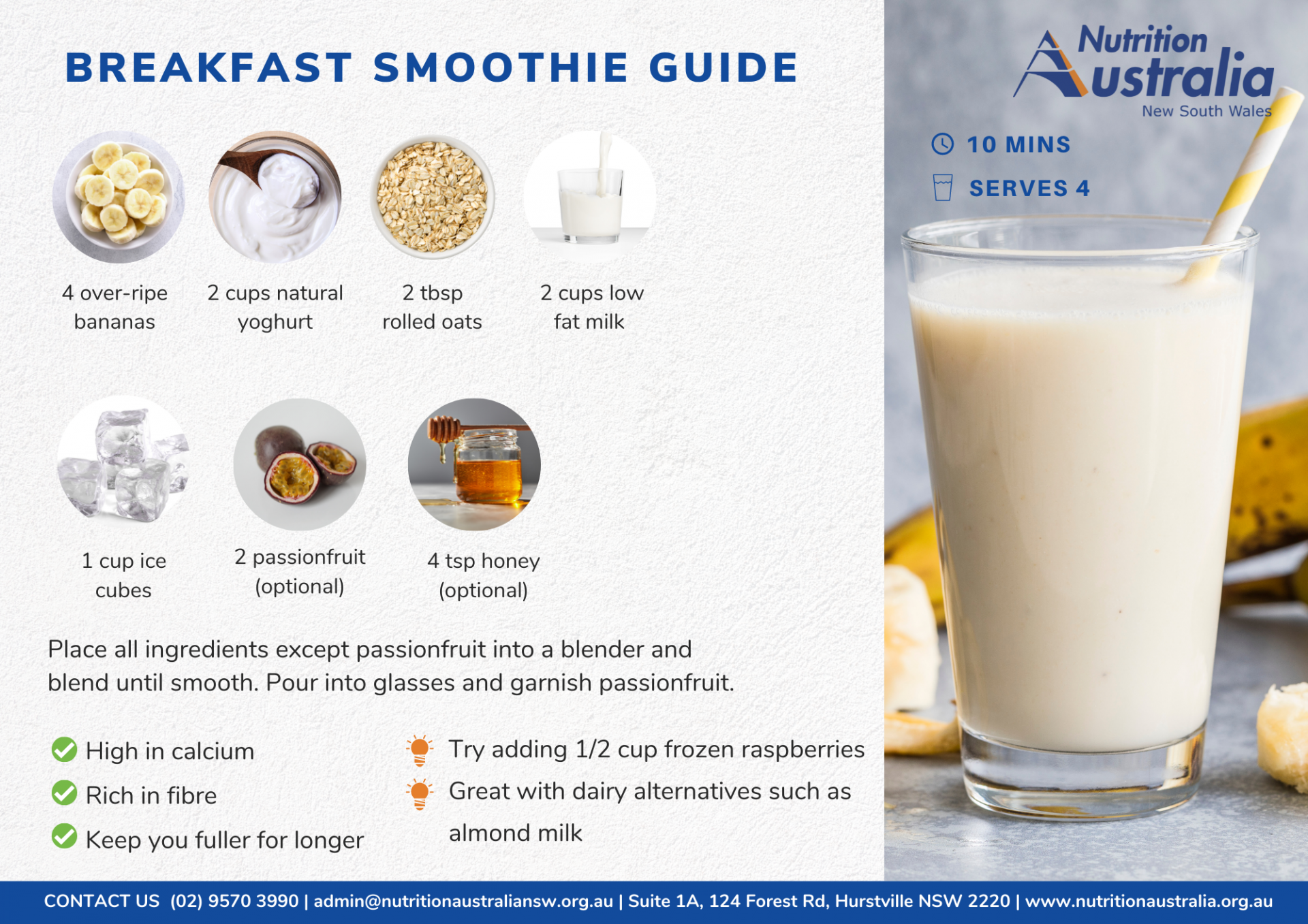 Avocado
Yes – they are a fruit! Creamy, versatile, and packed full of monounsaturated fats – there's a reason why avocados are a nation-wide favourite. Unsaturated fats (think: the healthier kind of fat) help the body better absorb certain nutrients, promote heart health, and keep you feeling satisfied. Half an avocado can provide around 30% of daily recommended Vitamin E, which promotes a healthy immune system, skin, brain and vision. Like bananas, avocados are also rich in potassium, fibre, vitamin B– great for energy and overall wellbeing. As avocados have a mild flavour, they are used in savoury dishes like salads, toast, smoothies, desserts such as cake or ice-cream.
Extra tip: Add a squeeze of lemon or lime to mashed avocado to stop it going brown.
Check out this Wholegrain Wrap with Ham, Cheese, Avocado and Greens from Healthy Eating Active Living NSW.
Combine with the Breakfast Smoothie and enjoy some Strawberry Balls for morning tea, and you've got yourself a cracking start to the day.
Share your favourite fruits with us on Instagram @NutritionAusNSW #SummerFruitFaves
Nutrition Australia NSW is proudly supported by NSW Health.