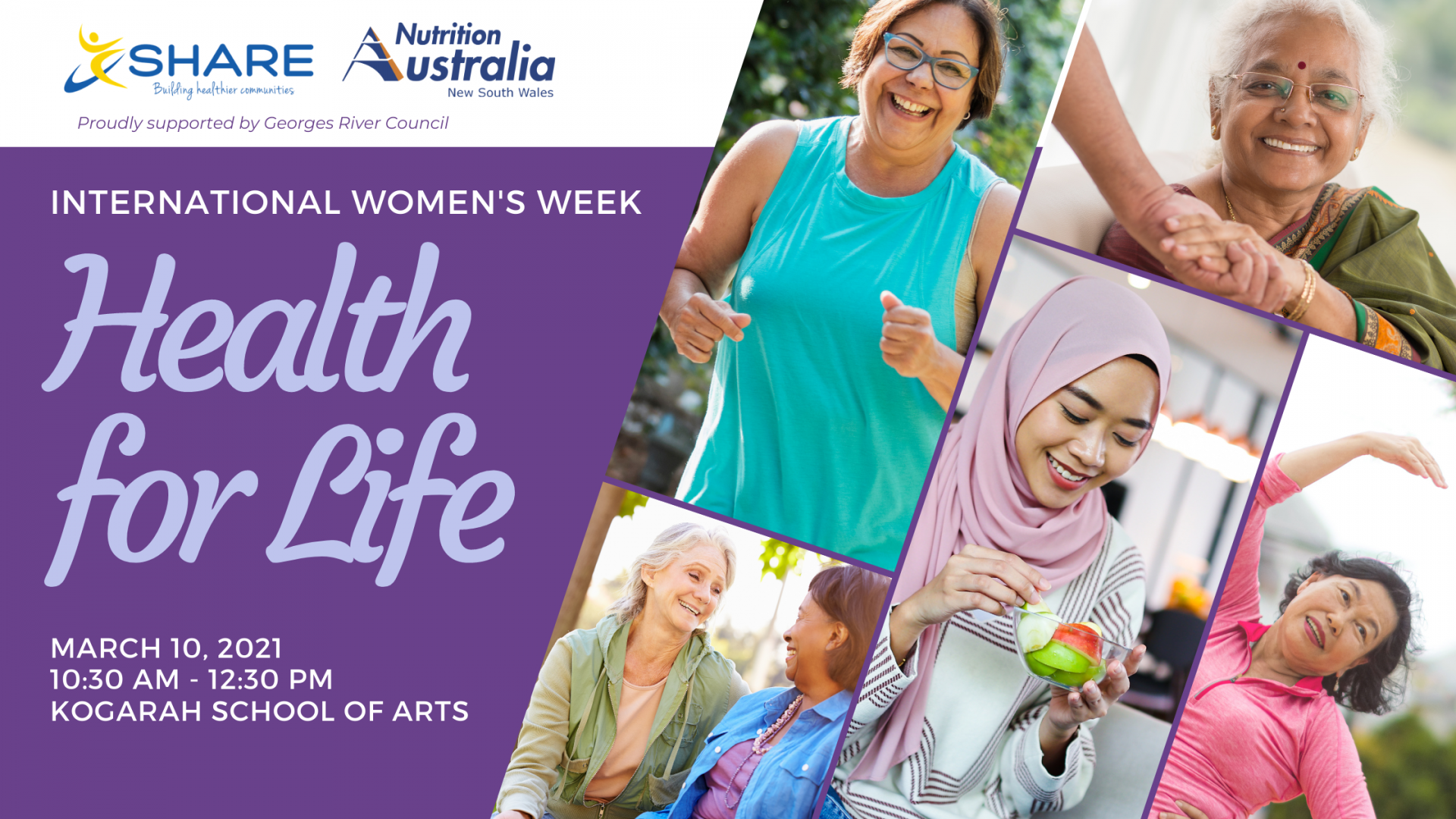 Nutrition Australia NSW marked International Women's Day and NSW Women's Health Week with SHARE SMR Inc and Georges River Council – celebrating and reflecting on the amazing women in our community from all cultural backgrounds. We invited everyone to join us in traditional cultural dress for a day of commemorating women, and we shared positive lifestyle changes for your mind, body and soul.
Thank you to all who attended this fantastic event, and special appreciation to our volunteers, SHARE and Georges River Council for making this day such a success.
We were proud to host a range of free activities for over 100 women including:
Fitter & Stronger Exercise Class

Zumba Class
Line Dancing Class
Healthy Lunch Cooking Class: Mediterrean Bean Salad with Pita Bread
Lucky Door Prize
Guest Speakers including Nutrition Australia NSW President Barbara Ward and Professor Cathie Sherrington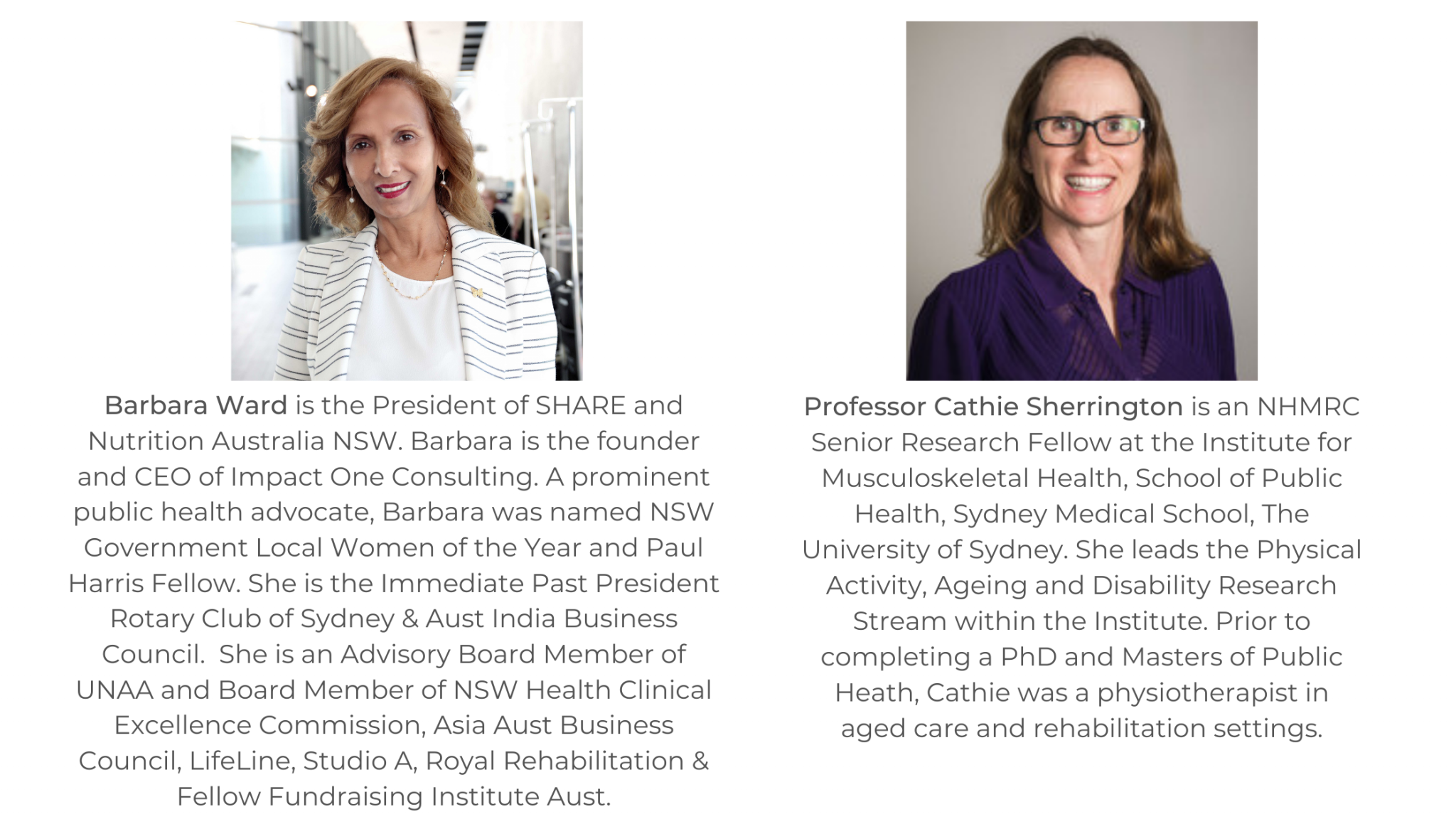 Proudly Supported by Georges River Council.
"Communities and countries and ultimately the world are only as strong as the health of their women." – Michelle Obama