Are you a student or emerging nutritionist and/or dietitian?
Have you been left wondering how you will seal your place in the nutrition and dietetics industry with the implications of COVID-19, and would like to add some more skills on your plate?
On August 11, Nutrition Australia NSW hosted a free online event to help support students, emerging dietitians and anyone looking to learn more about the nutrition industry.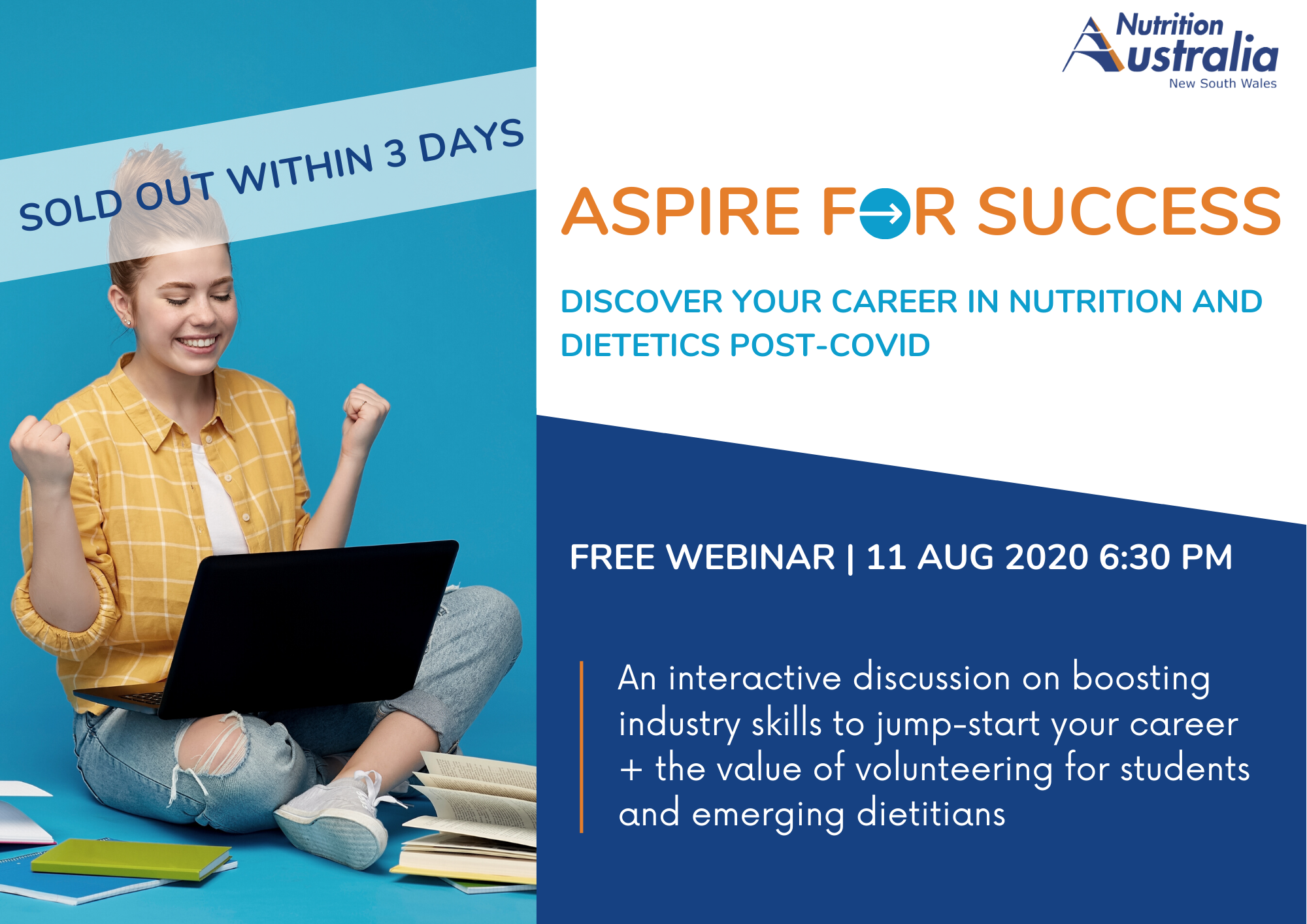 As a peak industry body in nutrition, NANSW is passionate about supporting the next generation. A survey conducted by NANSW of participants at the event found that around 1 in 2 nutrition students and new graduates feel poorly supported when entering the industry, and 2/3 of students are looking for student internship opportunities.
Moderated by President Barbara Ward, the NANSW team along with Rebecca Emmett APD held a stimulating and informative session – diving into the value of volunteering, networking, areas of growth in the nutrition industry and more. In particular, attendees were left feeling inspired about developing key industry skills that will benefit them now and into the future.
"The event was a great way to learn about the avenues of nutrition & dietetics and experiences of dietitians and volunteers, I hope to hear of and attend more in the future."
"The advice given gave me confidence that I have been taking the right steps with my approach to job preparedness coming up to graduation."
Missed this event? No problem! Check back here soon to view the free recording.