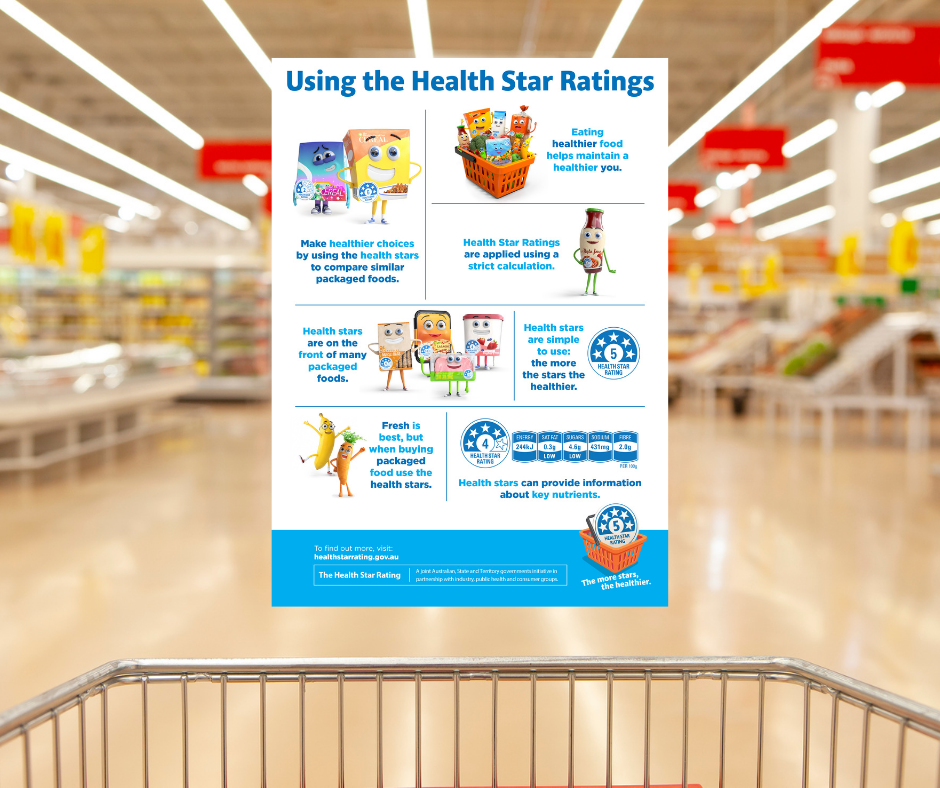 The more stars, the healthier the choice compared to foods in the same product category.
What is the Health Star Rating System?
The Health Star Rating system is a front of pack labelling system which helps you quickly and easily compare the nutrition of similar products that you typically see in the same part of the shop. packaged products are given a rating based on their nutritional profile, according to a strict calculation (called the Health Star Rating Calculator). The calculation takes into account components that are linked to increased risk of developing chronic diseases, as well as beneficial components.
The system is not intended to replace general dietary advice, such as that provided by the Australian Dietary Guidelines, which recommend eating a balanced diet that includes a variety of nutritious foods every day. A high star rating doesn't necessarily mean the product provides for a complete, balanced diet and should replace items from other core food groups or be eaten to excess. In addition, many healthy foods, like fresh fruit and vegetables and lean meats, are not generally packaged and may not have a Health Star Rating.
Visit the Health Star Rating website for their full list of resources, factsheets and guides.
Nutrition Australia NSW is proudly supported by NSW Health.