Monitor your energy
With busy lives there are many factors that can influence our energy levels. Stress, lack of sleep, lack of regular exercise, poor diet quality and simply not eating enough can all lead us to feel lethargic, and sluggish.
Following a balanced diet, including a wide variety of the core food groups can help to keep our energy levels up. This means adding lots of fruits, vegetables and wholegrains, moderate amounts of lean meats or alternatives as well as dairy or alternatives, and healthy fats into your daily routine.
Combine this with regular physical activity and self-care and you will be on your way to improving your energy levels.
Key nutrients to be on top of
As a woman there are a couple of nutrients that we need to focus on to make sure we're getting enough.
Iron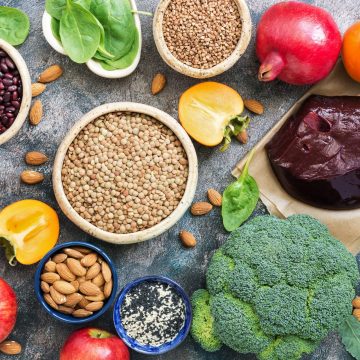 Iron is needed to transport oxygen around our bodies via the red blood cells, helping provide us with energy.
Iron deficiency is very common in women, with 40% of females aged 14-50 not getting enough iron. Iron deficiency can result in poor concentration, light-headedness, and extreme fatigue, so it's important to make sure you're getting enough to help maintain your energy levels.
Iron is rich in red meat, poultry, fish and eggs. Plant food sources include beans and lentils, rice, nuts, dark leafy greens, wholegrains and fortified breads and cereals.
Calcium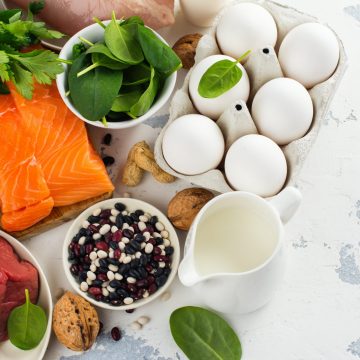 Calcium builds our bones giving our bones and teeth structure and strength. Calcium also helps regulate our muscle and heart function. If we aren't consuming enough calcium in our diet, then our body will draw out the calcium stored in our bones to be used for these other functions. This puts our bones at risk of becoming weak and brittle and can lead to osteoporosis later in life.
Maintaining strong and healthy bones is so important for girls and women, as hormonal changes can significantly impact our bone health as we age. Some calcium rich foods include: Dairy products (yoghurts, milks and cheese), bony fish such as sardines and fortified milks.
Get to know the iron content in foods and take the calcium quiz in the healthylife free women's health program.
Health priorities/checks
In order to look after yourself, you can't forget your health checks! Throughout different life stages there are different things to focus on; and by attending regular health check-ups, it can help reduce your risk of developing health conditions or detect a condition early.
Key health checks for women:
Breast self-check (monthly)
Skin self-checks regularly
Cervical Screening Test (every 5 years for women aged >25 years)
Heart health checks (regularly for women aged >45 years)
Bowel screening test (every 2 years for women aged >50 years)
Mammogram/breast cancer screen (every 2 years for women aged >50 years)
Iron and vitamin D blood test (all ages)
Bone density scan (for women aged >50 years)
Where to go from here?
Join the healthylife FREE Women's health program! We've teamed up with our friends at healthylife to bring you this free program to help you feel confident in taking control of your health, whatever your stage of life!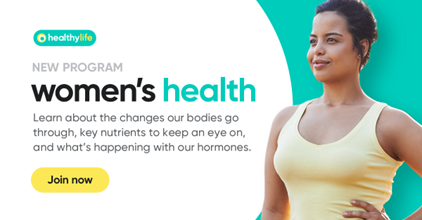 ---
References