New collaborations to inspire healthy eating
14 July 2017
Nutrition Australia Vic Division is excited to announce two new collaborations to inspire healthy eating, with Horticulture Innovation Australia andJust Get Active.
Horticulture Innovation Australia
Nutrition Australia Vic Division has successfully won a tender from Horticulture Innovation Australia to deliver a olive oil food service program.
HIA had identified that a lack of knowledge exists among the Australian foodservices industry about the benefits, properties and uses of Australian extra virgin olive oil (EVOO) compared with imported or alternative oils.
Our program will be designed to educate the food service industry about both the health and cooking benefits and uses of Australian EVOO.
This project will run for 2 years, and will target Australian culinary training institutes.
Just Get Active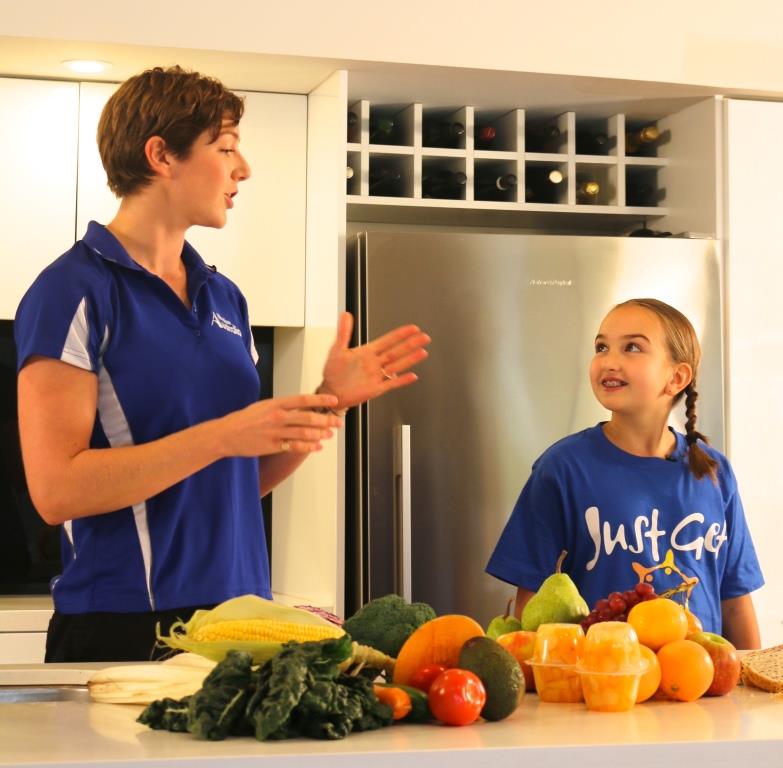 Nutrition Australia Vic Division is partnering with Just Get Active to develop a series of short videos for primary school-aged children about food and nutrition (based on the Australian Dietary Guidelines).
Just Get Active is an online, subscription-based primary school health and wellbeing program that combines mindfulness with physical activity in a fun and social way to improve kids confidence and resilience.
We recently promoted our partnership presenting at a breakfast event in Melbourne hosted by Just Get Active and The Phillips Foundation for the sponsorship launch of the Just Get Active Program.
It's designed to be mostly classroom-based and non-competitive, requires no equipment and takes 2–15 minutes to complete.
The program is now in 24 Victorian schools attracting over 10,000 students.
For more information go to www.justgetactive.com.