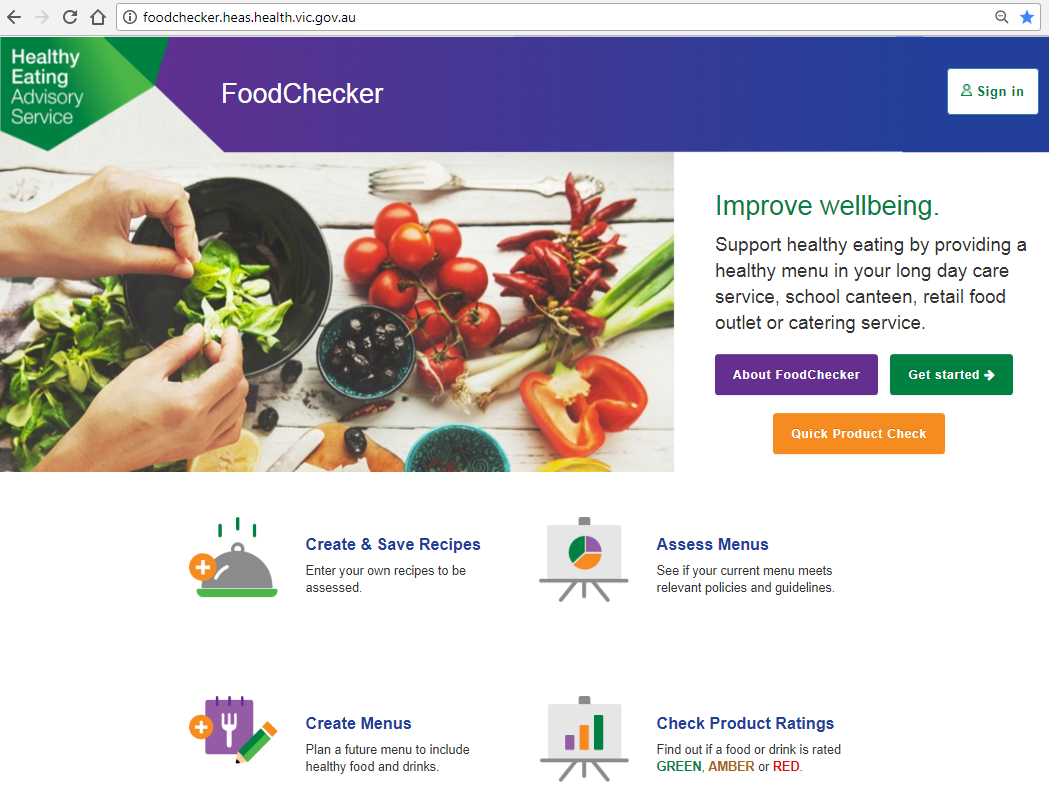 21 September 2017
Get a free and instant assessment of the food and drinks you supply with a new Victorian Government website, FoodChecker!
FoodChecker is the new online way to review menus, products and recipes against Victorian food and drink guidelines for:
long day care centres
schools
food outlets and catering in:

hospitals and health services
sport and recreation centres
workplaces
parks
FoodChecker gives you instant feedback on foods and drinks, with tailored recommendations for healthy changes. You can also save your favourite recipes, print out menus and generate a handy shopping list.
You can use FoodChecker to review entire menus, as well as individual recipes and branded products. You can also use FoodChecker to create future menus that meet guidelines, or find healthier product alternatives.
With FoodChecker, you can:
assess menus, products and recipes
get tailored feedback immediately
plan healthy menus
save your favourite recipes and products
print menus and shopping lists
edit and reassess menus
Anyone working in these organisations can use FoodChecker, including food and drink manufacturers and suppliers, and health professionals that support these settings.
You can use FoodChecker anytime, anywhere, on any internet-connected device.
Get started today at http://foodchecker.heas.health.vic.gov.au.
FoodChecker is brought to you by the Healthy Eating Advisory Service, which is delivered by Nutrition Australia Vic Division and supported by the Victorian Government.