Chef use of Australian extra virgin olive oil limited, survey shows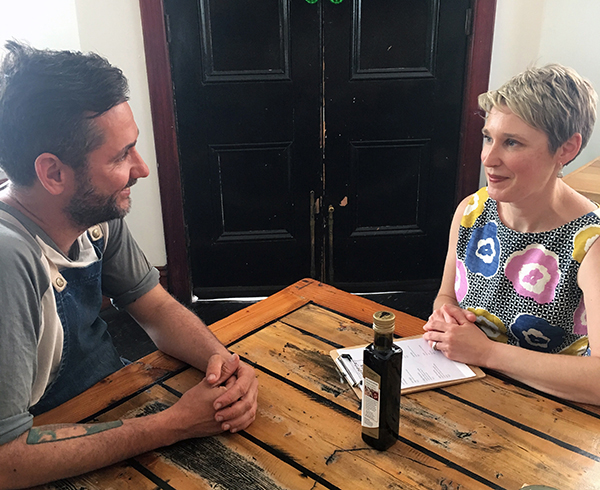 10 January 2018
A series of interviews with local chefs has revealed that they recognise the premium quality of Australian Extra Virgin Olive Oil, but their use of EVOO is limited to 'finishing' dishes and using small amounts to add flavour.
Interviews were conducted with chefs from a range of food service outlets including fine dining restaurants, cafes, institutional retail and catering and pubs, to gain an insight into how Australian EVOO is used and the factors that drive its purchase and consumption.
The interviews were part of the Olive Oil Food Service (OL16004) project, a two-year plan to increase awareness of Australian EVOO and produce educational tools for the food service industry.
The project is being delivered by Nutrition Australia in tandem with Hort Innovation, which identified a profound lack of knowledge amongst local chefs as to how EVOO is produced and its benefits, the variety of taste profiles available and its correct storage and use in cooking and food preparation.
Read more about the project here: https://www.olivebiz.com.au/chefs-use-australian-evoo-limited-survey-shows/.