Become a partner
Nutrition Australia aims to form ethical relationships appropriate for an organisation whose fundamental principle is to provide independent and unbiased nutritional information. If you are interested in partnering with us, please contact your local Division.
By establishing partnerships, we can increase our capacity to:
Be a source of scientific information on key nutrition issues
Produce and disseminate material on nutrition to policy makers, the media, educators, food industry and consumers
Consult to government departments, food industry and consumer groups on issues related to food and nutrition
Encourage innovation in the dissemination of nutrition knowledge.
Several levels of partnership are available, supporting a range of Nutrition Australia initiatives at both National and Division-specific levels.
All Nutrition Australia partnerships operate in accordance with the Nutrition Australia's Sponsorship and Corporate Partnership Policies.
How will partnering with Nutrition Australia benefit your organisation?
By partnering with Nutrition Australia, your organisation will be associated with Australia's peak nutrition education body.
The benefits of affiliating with us will vary according to the needs of each partnering organisation, and will be outlined in a Memorandum of Understanding prior to commencement of the partnership. However, some potential benefits for your organisation include:
Inclusion of organisational profile, logo and link on the Nutrition Australia website
Access to nutrition expertise and spokespeople
Access to staff consultancy work
Collaboration and involvement in Nutrition Australia events including National Nutrition Week
Opportunities for involvement in Nutrition Australia seminars and conferences for consumers and health professionals
Collaboration and involvement in resource production
Opportunities for joint media releases
Review of nutrition content (e.g. recipes, fact sheets and other nutrition education resources)
Support for nutrition related issues management.
For more information about partnering with Nutrition Australia, or to discuss partnership opportunities, please contact your local Nutrition Australia division.
Meet our partners
Dairy Australia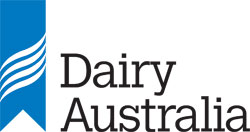 Dairy Australia supports Nutrition Australia members and website visitors with dairy nutrition science, dietary guidelines and free nutrition and recipe resources. Dairy Australia prides itself on providing accurate, evidenced-based and practical nutrition information on the role of dairy foods in a healthy, balanced diet.
Dairy Australia is the dairy industry-owned service company, whose members are farmers and industry bodies. As 90% of adults and 80% of children are missing out on the benefits associated with consuming their recommended daily dairy serves, Dairy Australia is committed to providing education on the health and nutrition benefits associated with the inclusion of core dairy foods; milk, yoghurt and cheese in a healthy, balanced diet.
For more information, free resources and recipe books visit http://www.legendairy.com.au/
Bayer Australia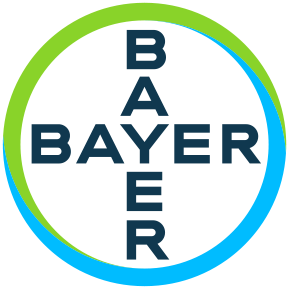 Working to Create Value Through Innovation and Growth.
Bayer is a global enterprise with core competencies in the Life Science fields of healthcare and agriculture. Its products and services are designed to benefit people and improve their quality of life. The company has operated in Australia since 1925 and has a long term commitment to the health and nutrition of all Australians.
Locally, Bayer currently employs almost 900 people across the country and is dedicated to servicing the needs of rural Australia and the local community. Bayer is deeply committed to research and development and has a strong tradition of innovation. The company's focus on people, partnerships and innovation underpins all aspects of its operations.
To discover more about Bayer visit www.bayer.com.au.
Flinders University

Victoria
Flinders University are thrilled to enjoy a close partnership with Nutrition Australia (Victoria Division) across a range of collaborative endeavours.
Our partnership includes working together on important outcome-driven research with the Flinders Caring Futures Institute, Australia's first fully dedicated research institute for the study of self-care and caring solutions. The Caring Futures Institute and Nutrition Australia (Victoria Division), alongside CSIRO and funded by Hort Innovation, are delivering VegKIT, an integrated five-year program to deliver tools and interventions to help increase children's vegetable intake.
In addition, Flinders University and Nutrition Australia (Victoria Division) have partnered to provide important nutrition workforce training in the form of industry placements, allowing Flinders students to gain skills, form invaluable connections, and experience an innovative and forward-thinking organisation.
These strong collaborations are of enormous importance to ensure we conduct relevant, outcome-based research and educate our nutrition workforce in the skills that are desperately needed in our communities.
Partnering with like-minded organisations allows us to innovate, share problem-solving solutions and add economic and social value to our society.
Premier's Active April
Victoria
Nutrition Australia Vic Division and Premier's Active April are working together to get people active and heathy.
Since 2015, we've shared delicious recipes and easy advice on food and nutrition for PAA's website and enewsletter that goes to over 100,000 Victorians. From packing a healthy lunchbox, refuelling after exercise or how to choose nutritious breakfast, we've got you covered!
Find a recipe and read our inspiring articles at www.activeapril.vic.gov.au/news/category/nutrition
Premier's Active April encourages all Victorians to commit to doing 30 minutes of physical activity a day during April. It's free, it's fun and it's part of the Victorian Government's commitment to get more people active and healthy.
Register today at www.activeapril.vic.gov.au.
The Olive Wellness InstituteTM
Victoria
The Olive Wellness InstituteTM is a social responsibility venture, sponsored by Boundary Bend Limited and informed by an independent scientific Advisory Panel, with a mission to promote the dissemination of credible science related to Extra Virgin Olive Oil and other products from the olive tree.
This project is also partially funded by Hort Innovation, using the Olive Fund research and development levy and contributions from the Australian Government. Hort Innovation is the grower owned, not-for-profit research and development corporation for Australian horticulture.The strategic levy investment project Educating Health Professionals about Australian Olive Products OL19001 is part of the Hort Innovation Olive Fund.
NSW Health and Local Health Districts
NSW
Nutrition Australia NSW has worked closely with NSW Health in providing services to promote evidence-based messages on nutritional issues and overall preventative health.
The Health Promotion Project has been developed alongside the NSW Healthy Eating and Active Living Strategy as part of NSW Health and the NSW Premier's Priority of Tackling Childhood Obesity. In line with this, NANSW provides nutritionally based information, resources, programs and projects accessible to the people of NSW. These include the general community, government, non-government, corporate and private sectors, schools and childcare centres. The Health Promotion Project is provided to children of all ages, all CALD and disadvantaged communities, seniors, parents and more.
Nutrition Australia NSW is also proud to collaborate on the Healthy Lunchbox Workshop as part of the Health Promotion Project, funded by NSW Health and SESLHD. Our Reclaim the Lunchbox workshops aim to inspire and encourage parents/carers to prepare healthy lunchboxes for children at primary and secondary schools. The workshop complements the NSW Healthy School Canteen Strategy and incorporates valuable data from The Australian Guide to Healthy eating and Live Life Well at School. The workshop offers information and practical advice to enable people to make healthy choices.
NANSW is also actively involved in promoting NSW programs as they are targeted to a multitude of community groups and settings to ensure maximal impact. Find out more about NSW Health Programs.
OzHarvest
Victoria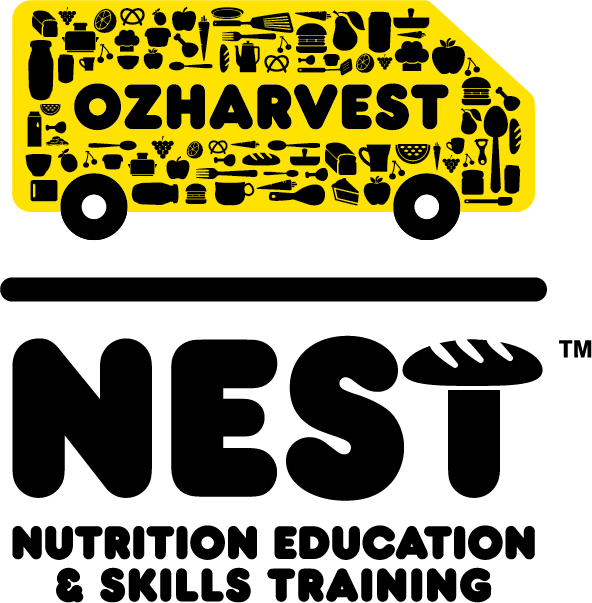 Nutrition Australia and OzHarvest are collaborating to promote each other's healthy eating and food waste initiatives, with a focus on their food education and nutrition programs.
OzHarvest's NEST and FEAST programs have been designed to encourage long-term health behaviour change to increase the overall health and well-being of our communities. They do this by developing cooking skills, encouraging positive eating behaviours, and enhancing nutrition literacy amongst participants, students, teachers, and parents.
FEAST is a curriculum aligned education program, inspiring kids to eat healthy food, waste less and be change-makers in their local communities. Like any good FEAST, it's designed to be fun, engaging and filled with good food! To learn more about FEAST visit: ozharvest.org/feast
NEST is a six-week nutrition and health education program teaching adults in vulnerable communities easy ways to cook and eat healthily on a budget through a series of practical and fun workshops. To learn more about NEST visit: ozharvest.org/what-we-do/nest.
Coalition on Food Advertising for Children (CFAC)
National
Nutrition Australia as an active member of CFAC joins with them in advocating for bans on the advertising of unhealthy food choice to children.
Public Health Association Australia
National
Nutrition Australia works with PHAA in advocating on nutrition issues such as food sustainability.