Leanne Elliston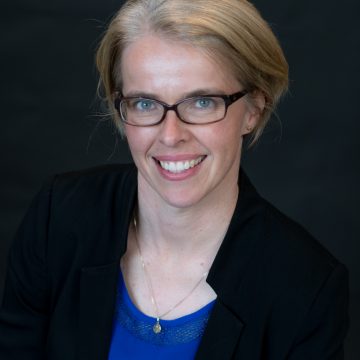 ACT
Accredited Practising Dietitian
Executive Officer
Nutrition Australia ACT Division
02 6162 2583
Leanne is an Accredited Practising Dietitian and Executive Officer for Nutrition Australia ACT Division. As a mother of two children, Leanne spends a great deal of time advocating healthy food choices in the community with a special interest in educating healthy eating among children.
Leanne has worked in a range of clinical and community settings for over 20 years.
Leanne also manages a part time Private Practice where she sees many clients with preventable lifestyle diseases. This work helps drive her passion in supporting health promotion strategies for the prevention of such diseases with a focus on healthy ageing.
---
Nutrition Australia in the media
Realistic New Years Resolutions
ABC Radio Canberra – 7 January 2023
As a the new year rolls in, many of us may be working on a new years resolution such as starting the latest diet craze. Whilst the intention for health benefits are there, highly restrictive eating and diet control is most often difficult, unrealistic and not likely to achieve healthy long term outcomes. In this interview with Emma Bickley, our senior Accredited Practising Dietitian, Leanne Elliston shares her top 5 tips on realistic and achievable healthy eating nudges to help set up lasting health changes for good.
Tea can help keep Type 2 Diabetes away
ABC Radio Canberra – 19 September 2022
Studies show that drinking tea daily can lower the risk of Type 2 Diabetes. Our senior Accredited Practising Dietitian, Leanne Elliston, talks to ABC Canberra Breakfast on the benefits of drinking tea.
The great banana debate
ABC Radio Canberra – 9 September 2022
Our senior Accredited Practising Dietitian, Leanne Elliston joined ABC Canberra Mornings to put to bed the Great Banana Debate and discuss why bananas are just so ap-peel-ing.
Greater demand to ban junk food advertising to children
ABC Radio Canberra – 8 August 2022
It's time for the federal government to place meaningful controls on advertising unhealthy food to children in our efforts reduce the rate of overweight and obesity. Senior Accredited Practicing Dietitian, Leanne Elliston discusses the importance of this policy measure with Adam Shirley on ABC radio Canberra.
About those five serves of veg a day you're not eating
Sydney Morning Herald and The Age – 2 July 2022
Knowing what we should be doing doesn't always make doing it easier.
Rhiannon Stent is a full-time student dietitian in her final year at the University of Newcastle. The 26-year-old, who works part-time at Woolworths, is also renting, which leaves little money left over for food.
Read more via the Sydney Morning Herald.
Read more via The Age.
Is fresh produce better than tinned and frozen fruit and veg? Not always, these experts say
ABC News – 14 May 2022
As inflation drives prices up, many Australians are looking to cut costs at the supermarket. Experts say opting for cheaper tinned or frozen items can be just as healthy as pricey fresh produce — and in some cases, even healthier.
'Here we go again': Kardashian's Met Gala diet is far from admirable
Sydney Morning Herald – 4 May 2022
Kim Kardashian shut down the Met Gala when she stepped out wearing one of Marilyn Monroe's most iconic dresses on Tuesday. But the staggering weight loss required for the show-stopping spectacle raises big questions.
Making Easter meals inclusive for older family members.
Aged Care Guide – April 2022
An older person may find themselves unable to eat certain foods because their body doesn't process it well or they have new difficulties from recently developed health conditions.
Accredited Practising Dietitian Leanne Elliston, Senior Dietitian and Executive Officer at Nutrition Australia ACT, says that coming up to holidays, families need to consider any food and nutrition concerns in their older loved ones, whether it is chewing and swallowing issues or special diets…
Media release: Increasing vegetable consumption a priority for Australia's COVID-19 recovery.
February 2022
Nutrition Australia and AUSVEG, co-leads of the Fruit & Vegetable Consortium (FVC) are joining forces to make increasing vegetable consumption a national priority for recovery from the COVID pandemic.
Nutrition Australia and AUSVEG have shared their key federal election priorities and a unified health-ag sector position to support Australians recovering from the COVID-19 pandemic to eat more vegetables. With Fruit and Vegetable Consortium members and over 250 supporting organisations the group is calling on both sides of politics to invest $100 million in growing vegetable consumption…
Call for brown bread to cost less than unhealthy white bread as Scott Morrison is slammed for calling himself a 'normal white toast man'
Daily Mail – February 2022
A nutrition expert has called for wholemeal bread to be made cheaper than unhealthy white bread to improve the health of families and children…
How to pack a healthy lunchbox
Care for Kids – 8 February 2022
Good food powers your child as they learn, play and grow, and whether you're new to the lunchbox-packing gig, or have fallen into the same old sandwich rut, it's easy to freshen up your food choices and assemble a healthy lunchbox for child care or school…
'Look for something easy to open': how to pick a good school lunchbox
The Guardian – 24 January 2022
Picking the right lunchbox comes down to a mix of practicality and personal preference…
Media release: New environment set to transform food and drink environments for Victorian kids
January 2022
An exciting new Victorian-wide movement launching today aims to transform food and drink options in schools and other community organisations in an effort to provide children with the healthy start they need to learn, grow and thrive.
Media release: Nutrition Australia – proud delivery partner of 'Healthy Kids, Healthy Futures'
November 2021
Nutrition Australia is pleased to support 'Healthy Kids, Healthy Futures', the Victorian Government's 5-year action plan to support children and young people to be healthy, active and well.
Health services make healthy choices
The Horsham Times – Wednesday 14 July 2021
Food regulators have classed fruit juice as less healthy than diet cola under new guidelines confirming Australian health star ratings (HSR) on food packaging will focus more on sugar content.
Friday's decision by the Australian and New Zealand Ministerial Forum on Food Regulation, made up of state and territory ministers, will reduce the five-star rating for fruit juice to as low as two stars… Read more.
Nutrition Advice for parents-to-be and breastfeeding Mums
CareforKids.com.au – Wednesday 14 April 2021
It's often said that "you are what you eat," and if you're planning, expecting or breastfeeding a child, then your dietary choices flow on to them, too.
Good nutrition decisions early on can positively influence your little one's lifelong health; and whether you're a future parent, pregnant woman, new mum or doting dad, there's lots you can do to help your child develop, grow and thrive.
To learn more about good nutrition during the parenting journey, we spoke with Leanne Elliston, a Program Manager and Accredited Practising Dietitian at Nutrition Australia ACT… Read more.
New health star rating system ranks fruit juice below diet cola in shift to sugar-based grading
ABC News – Friday 12 February 2021
Health services and other local organisations have the opportunity to learn about the Healthy Choices guidelines at a Healthy Choices seminar.
Grampians Pyrenees and Central Highlands Primary Care Partnership's invited people interested in learning how to implement the guidelines to a seminar on July 15 in Beaufort… Read more.
Landline
ABC iView – Sunday 24 May 2020
The Fruit & Vegetable Consortium appeared on ABC's Landline on Sunday 24 May 2020 episode (15:45) speaking of the endeavours of the Consortium, why increasing vegetable intake is so important, and how the Fruit & Vegetable Consortium is navigating Coronavirus.
Have you heard about the Fruit & Vegetable Consortium? Read about it here.
Consortium launched amid Coronavirus to make Aussies eat their fruit and vegetables
Australian Broadcasting Corporation – Monday 25 May 2020
For many Australians, eating fruit and vegetables is a tough sell.
Government data shows only 7 per cent of adults and 5 per cent of children eat sufficient serves of vegetables, while half of adults and two-thirds of children eat enough fruit… Read more.
Have you heard about the Fruit & Vegetable Consortium? Read about it here.
VegKIT for Aussie kids
Get Lifestyle – 31 March 2020
Flinders University nutrition experts have contributed to a newly launched online registry of resources that aims to help boost vegetable consumption in Aussie kids… Read more.
In collaboration with CSIRO and Flinders University, and funded by Hort Innovation, Nutrition Australia are working to deliver VegKIT, an integrated five-year project designed to deliver tools and interventions for increasing children's vegetable intake. Read more about this project here.
Sugary Drinks To Be Phased Out At Melbourne Museums
Premier of Victoria – 8 November 2019
Sugary drinks will be removed from fridges at all three museums across Melbourne in a new bid to prevent childhood obesity… Read more.
The Healthy Eating Advisory Service is delivered by experienced nutritionists and dietitians at Nutrition Australia Vic Division, with support from the Department of Health. Read more about this service.
Aussies urged to embrace vegetable food waste this National Nutrition Week
ABC Radio – 15 October 2019
Do you tend to peel your veggies? Ever think about eating the skins, stalks and leaves, or do they usually go straight into the compost?
This week, you're being gently urged to embrace your veggie food waste as part of National Nutrition Week… Read more.
Try for 5 is an annual campaign powered by Nutrition Australia encouraging Australians to increase their vegetable consumption to the recommended five serves per day. The campaign launches each October during National Nutrition Week, where awareness is raised around the role of food on our health. Read more about the campaign here.
Why the humble apple could be the new fruity probiotic
SBS – 19 September 2019
We always knew that apples tasted good and were good for you. But now international research shows that apples are laden with bacteria that could benefit our guts.
The humble, healthy apple has become even more appealing… Read more.
Ballarat Base Hospital's vending machines to offer healthy alternative
The Courier – 14 August 2019
GRABBING a quick snack or drink from a hospital vending machine is now about helping to prompt healthier choices.
Vending machines at Ballarat Health Services Base Hospital have undergone a healthy choices revamp in what BHS dietitian Kate Falconer said aimed to shift expectations on what was normal… Read more.
The Healthy Eating Advisory Service is delivered by experienced nutritionists and dietitians at Nutrition Australia Vic Division, with support from the Department of Health. Read more about this service.
---
Media contact
"*" indicates required fields